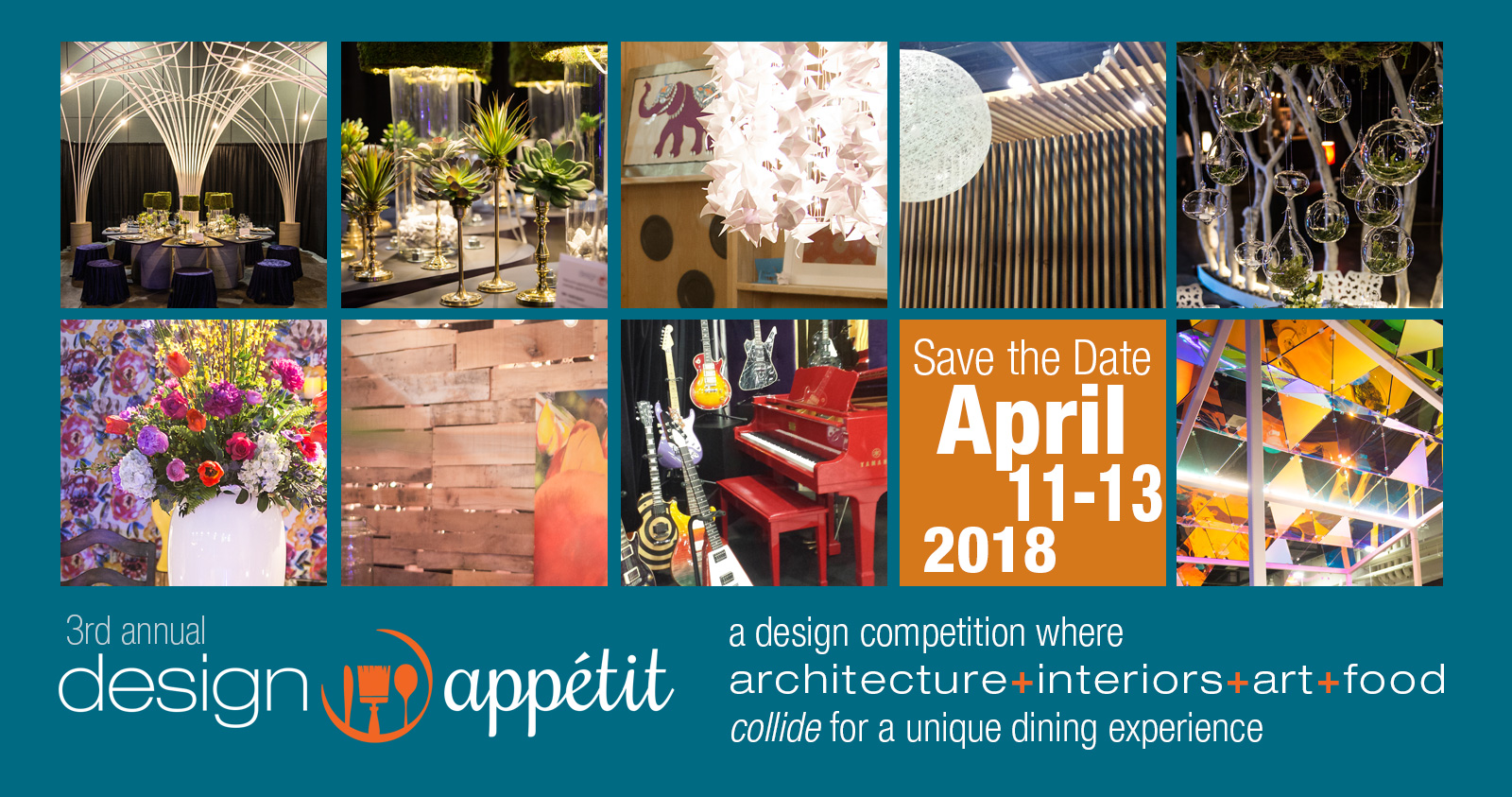 What is Design Appétit?
The 3rd Annual Design Appétit will be an exciting multi-day event located at the Criterion, April 11-13, 2018, showcasing the unique, one-of-a-kind dining spaces created by the metro's most creative minds including architectural firms, interior designers, colleges and collaborative design teams.  The spaces will be open for public viewing by day and will serve as a beautiful event space for private, by invitation only parties each evening.
Divine Dining Gala –

Highlight of the weekend featuring patron dining in each of the design vignettes, thoughtfully paired with notable area chefs and restaurants to create a memorable dining experience. Must be 21 to enter.

Daytime public viewing –

Tickets may be purchased at the door.

Cocktails by Design –

Featuring delicious bites, cocktails, DJ, and Entertainment. Must be 21 to enter.
Our 2017 participating design teams included:
30A Home/ Smith & Pickel/MASS Architects
Eventures
Neely Design Associates
Norwalk Furniture and Design
Guernsey/Flintco
HSE Architects
Rees Associates/GE Johnson
Focus On Home/VanStavern Design Group
A-Line Designs
Susan Bolner Hamilton
Third Annual Design Appétit
April 11-13, 2018
The Criterion
500 E. Sheridan Ave.
Oklahoma City, OK 73104