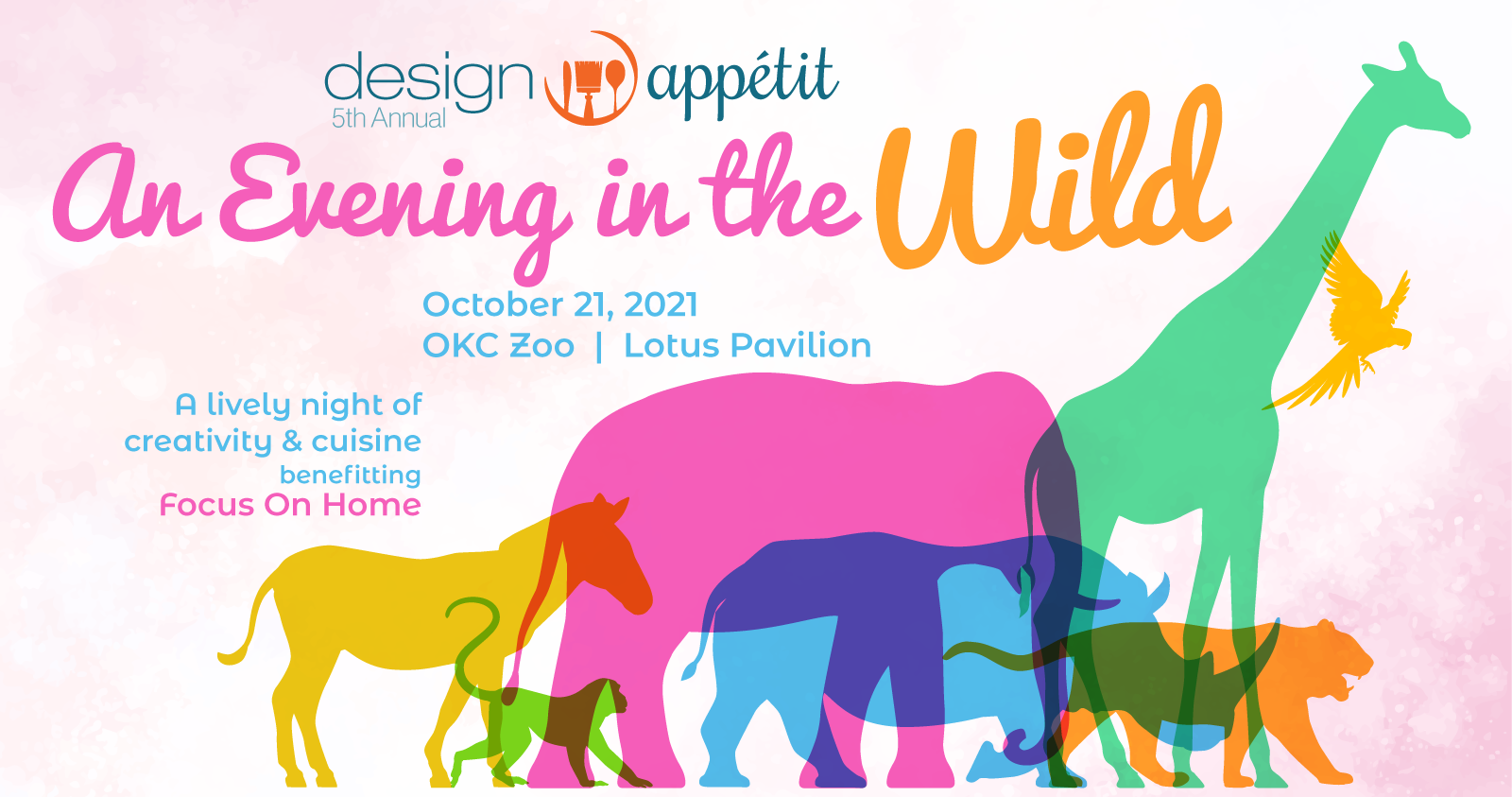 What is Design Appétit?
Event Co-Chairs: Johnny and Sheryl Pribyl
The 5th Annual Design Appetit will be an exciting 2-part event serving the mission of Focus on Home – providing furniture to families transitioning out of homelessness.
For Questions & Inquiries: Joli Sanders • 405.620.6055
Schedule of Events
Thursday, October 21, 2021
5:30 – 7:00 pm Cocktail Party
7:00 pm – 11:00 pm Dinner
OKC Zoo, Lotus Pavilion
Creative teams prepare uniquely designed dining spaces that are paired with the talents of a local chef to create a multi-sensory experience where the meal reflects the aesthetics of the dining space. The multi-course meal is a personalized table side experience where design meets cuisine.
Each participant of Design Appetit – chef, designer or patron – is a direct part of providing 50 new beds for 50 children in Oklahoma City without a bed of their own.
Saturday, October 23, 2021
10:00 am – 5:00 pm
OKC Zoo
50 kids will spend a fun filled day at the Oklahoma City Zoo. They start the day by claiming their new bed that will be delivered to them. Then onto the Zoo for a family day of animals, games, food and trick or treating!