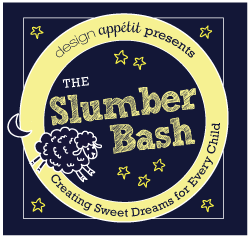 Show off your creative flare by preparing a 4-course meal for 8-10 guests amongst other local chefs for one evening!
Each chef will be asked to prepare a 4-course meal on Thursday, May 10th for a table of 8-10 people and coordinate with a local designer to collaborate on the tablescape design to match the culinary theme.
We ask each chef to provide the following:
All necessary servers and kitchen helpers
Food for 8-10 people
All serving ware, cookware, plate ware, silverware, warmers, and anything else needed to cook and plate meals for guests
Please note: The Criterion does not offer an on-site kitchen and we will only have ten 20-amp circuits available (one for each chef)
We will provide the following for each chef:
Dollies for unloading
Two 8' prep tables
Electricity
Each chef will have their own 20-amp circuit.
Alcohol
There will be a cocktail hour from 6:00 to 7:00 with a Host Bar.
Each table will have a bottle of red and a bottle of white pre-set on the table, provided by Focus on Home.
Chefs are also encouraged to pair courses with specialty wine or beer, provided by the design/build team or chef.
Prepping and Cooking
Two 8ft. prep tables will be provided for each chef next to the guest's table.
Cooking capabilities will be limited to anything you can warm up via hot plate, heat lamp, crock-pot, and/or disposable food warmer. ***OPEN FLAMES ARE NOT PERMITTED UNLESS IT IS A STERNO***
Chefs are able to grill outside the loading doors outside of the event space. Grills must be provided by the Design/Chef Team
Limited electrical access will be provided. Extensioncordsmustbe provided by the Designer/Chef Team
Ice and water will be available to chefs at the southwest bar
Parking
There will be street parking and Pay to Park lots available Please do NOT block the alleyway on the South of The Criterion.
Information Needed from Your Team:
Please Return This Completed Information, along with your Menu & Chef Photo to Nicole Thomas; Nicole@EpicEventsOK.com NO LATER than Friday, April 20th.
Electricity
Does Chef need access to one 20-amp circuit?
Does Design Team need access to a shared 20-amp circuit?
Tables
If you provide your own table, please let us know if it will seat: 8 guests or 10 guests
If you would like us to provide a table, which would you prefer?

Rectangle – 8' x 30"
Round – 60" round or 72" round
Serpentine – 60"
Linens
Are you providing your own linens?
Would you like us to provide a linen for your table?
Please indicate the linen for your appropriate table size/style

Rectangle – 90" x 132" Black Polyester
Round – 90" Black Polyester
Serpentine–BlackSpandex
Chairs
Are you providing your own chairs?
If you would like us to provide chairs for you, which of the following would you prefer and how many?

Mahogany Padded Garden Chair
White Padded Garden Chair
Black Padded Garden Chair
Layout
Footprint – What dimensions are needed for your space?
Structures – Please tell us what items will be added to your space so that we can plan accordingly such as:

Walls/Framing structures
Fountains
Lighting Stands
Any Closed Off Sides (Please describe)
***We ask that any walls/structures built please do NOT block the railing, which would prohibit the view to the first floor***
Name of Your Design/Culinary Theme
Design Concept Statement (2 to 3 sentences)
Chef Bio (2 to 3 sentences)
Menu
Chef Photo
List of Design Team Contributors/Participants
Please Return This Completed Information, along with your Menu & Chef Photo to Nicole Thomas; Nicole@EpicEventsOK.com NO LATER than Friday, April 20th.
For questions about chef participation, please contact our Design Appetit Chef consultant, Jonas Favela/MMR at (405) 313-1911.