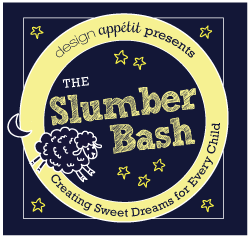 Design Appétit presents The Slumber Bash
Friday, May 3, 2019
OKC Farmers Market • 311 S. Klein Ave. • Oklahoma City, OK 73108
Focus on Home will throw an unforgettable Slumber Bash for 50 deserving children who will each be gifted with their new bed. The evening will feature unique children-inspired entertainment, arts & crafts, a movie extravaganza, and more!
Sponsors will be invited to a special mocktail cookies and milk party to kick off the Slumber Bash and meet the child they have sponsored.
The beds will be delivered to the children's homes early the next morning so each child may enjoy a comfortable night's slumber for years to come!
For Questions & Inquiries: Nicole Thomas • Nicole@EpicEventsOK.com • 405.706.7484